Product Description
The function of the auto CV JOINT universal joint:
The inner cv joint is connected to the gearbox differential, and the outer ball cage is connected to the wheel. The function of the outer cv joint is the function of the outer cv joint, no matter it is power output or when the vehicle is turning.
What to pay attention to when using the car cv joint dust cover boot:
1. The cv joint plays an important role in the transmission system of the car. It can transmit power from the engine to the wheels, so the cv joint should be well lubricated and dust-proof. Once the cv joint dust cover boot is broken, it needs to be replaced in time. .
2. When there are regular abnormal noises when the car turns or bumps, you can check whether the dust cover boot of the car cv joint is broken, because the dust cover boot of the cv joint is broken, and it is easy for dust to enter and damage the cv joint.
3. If there is no problem with the dust cover boot of the car cv joint, you should go to the auto repair shop to check whether the cv joint is broken by a professional master. If the cv joint is broken, you need to replace it, and it is best to replace the cv joint dust cover boot .
What caused the cv joint to be damaged?
1. The dust cover boot is damaged
The service life of the cv joint is closely related to the dust cover. The dust cover boot can effectively protect the internal grease of the cv joint from being polluted by the outside and being lost to the outside. Once the dust cover is damaged, if it is not discovered by the car owner in time, it will cause the inside of the cv joint to be polluted by sand, stones and muddy water from the outside, and it will be damaged quickly.
2. Long-term wading into water
In some models, the small clips of the dust jackets are not tightened very strongly. It can meet the daily splash waterproof, but if the water is too deep for a long time, it is easy to cause water to enter the cv joint. It is not easy for the car owner to find out after the water enters, which will lead to wear and tear inside the cv joint.
HDAG brand CV JOINTS universal joint FEATURE:
1. Bell-shaped shell: CF53 ball cage special steel or 55# steel, after forging 1111 21807 ZAZ Tavrija Tavria 1102 Moskwitz 2141 UAZ 469 31512 236571 Samara Gaz CZPT Renault JH3 JR5
POSITION
Outer/Inner/Right/ Left/ Front/Rear
MOQ
1
TOYOTA :
TOYOTA :
TOYOTA : 4342
TOYOTA : 4342
TOYOTA : 4342R20
TOYOTA : 4346R30
TOYOTA : 4346S50
TOYOTA : 4346
TOYOTA : 4347S60
TOYOTA : 4347U90
TOYOTA :
TOYOTA :
TOYOTA : 434708Z033
TOYOTA : 434708Z037
NISSAN : 391J10
NISSAN : 391571JJ10
NISSAN : 39157117JJ10
NISSAN : 3910110JJ10
NISSAN : 391M615
NISSAN : 391Y10
NISSAN : 391M570
NISSAN : 391N215
NISSAN : 391571M311
NISSAN : 391571M915
NISSAN : 3910140Y10
NISSAN : 391014M570
NISSAN : 391014M575
NISSAN : 391014M771
NISSAN : 3910163Y10
NISSAN : 391016N215
MAZDA : G057155J210
NISSAN : 391J171
NISSAN : 391N275
NISSAN : 391J071
NISSAN : 391J915
NISSAN : 391E478
NISSAN : 391012J215
NISSAN : 391014N175
NISSAN : 391014N177
NISSAN : 391014N275
NISSAN : 391015J571
NISSAN : 391016J571
NISSAN : 391016J071
NISSAN : 391016J076
NISSAN : 391016J915
NISSAN : 39101AE415
NISSAN : 39101AU415
NISSAN : 39101AU416
NISSAN : 39101AW110
NISSAN : 39101CX116
NISSAN : 39101WF715
NISSAN : 39101WF716
391
391M10
TOYOTA : 4347Z035
TOYOTA : 434708Z039
374077/374078/374092/7837456/7839615/7837457
3920164Y10
G564-25-5, 8D0498103, 8D0498103A,3B0498103,43145711H
 8D0498099A,8D 0571 15H,8D0498099C,8D 0571 15H
43420-20380
3748103A
86~88099
435711011
44105-78B
VAG :
6Q0498099E, 6Q0498099B, 6Q0498099EX
43403-6, 96564144
,96396134,512395
39211-3U
 39211-BM726
FD50-25-40XA, FA60-25-40X, FA58-25-50X FA252560XA/FA557160X/FA5822510/FA5822510B/FD54-25-60XA/FD55-25-50XA
1K0498103C
8K0498099X,8K0498099,8K0498099D
17145711  171498UU507
NISSAN : 391V70A
NISSAN : 391013U505
NISSAN : 391014V01C
NISSAN : 391014V51A
NISSAN : 391014V70A
NISSAN : 392113U
96348790
391
VOLVO : 8111304
VOLVO : 86011
VOLVO : 9122833
VOLVO : 9163595
7L 0571 11D,95534995712,95534995710, 7L0498099CX,7L0498099AX
17145711J,171498099A
374403/374403/9201725
39211-7F
8K 0571 15C, 8K0498099B, 8K0498099BX
171498099B,171498099BX
96273760/96549104/96951692
392112F225
MAZDA : G5712510
MAZDA : G571550X
MAZDA : G571560X
MAZDA : G565715
OPEL : 374
VAUXHALL : 571
391
MAZDA : MD1922510
MAZDA : MD1922510A
MAZDA : MD192550X
MAZDA : MD257160XB
44014-SP0-
OPEL : 374048
OPEL : 374067
OPEL : 37408
OPEL : 374118
OPEL : 374148
OPEL : 374195
OPEL : 90125876
OPEL : 90157212
OPEL : 95718734
OPEL : 9317340
OPEL : 93173430
SAAB : 4242319
392114F425
 MD20-25-60X
44305SE0J22/44306SE0G12/44305SE0G23/44305SE0G24/44305SE0J20
A6383342334
391KD0A
NISSAN : 391KD0A
NISSAN : 391019Y015
NISSAN : 39101CNY015
NISSAN : 39211CNHN50
HONDA : 44305S04J60
HONDA : 44305S0A960
HONDA : 44305S0AN60
HONDA : 44305S2H571
HONDA : 44305S2H050
HONDA : 44305S2H950
HONDA : 44305S2H951
HONDA : 44305S2HN50
HONDA : 44305S5AJ50
HONDA : 44305S5AJ60
HONDA : 44305S5AJ61
HONDA : 44305S5AJ62
HONDA : 44305S5C950
HONDA : 44305S5CN50
HONDA : 44305S5CN51
HONDA : 44305S7B950
HONDA : 44305S7C950
HONDA : 44305SOA960
HONDA : 44305SOAN60
HONDA : 44306S0A960
HONDA : 44306S0AN60
HONDA : 44306S2H571
HONDA : 44306S2H950
HONDA : 44306S2H951
HONDA : 44306S5AJ51
HONDA : 44306S5AJ61
HONDA : 44306S5AJ62
HONDA : 44306S5C951
HONDA : 44306S5C952
HONDA : 44306S7B950
HONDA : 44306S7C950
HONDA : 44306SOA960
HONDA : 44306SOAN60
49591-1F410
44305-SA5-000,44305-688-000,44306-689-601,44306-688-571,44305-688-571
4401720,4401727,8200169277,8200169281,8200169285,8200169288,8200196277,8200178624
39210-Y02G0
 326582
 FG02-25-500D
FG02-25-500E
FG02-25-600D
 FG02-25-600E
44014-SDC-A50,44014-SCA-E01,44014SDCA51,
9565719/3273.17/3273.18/3273.20/3273.21/3273.23/3273.24/3274.79/3274.80
44305-SB2-750,44305-SF4-J21,44306-SK7-571
44305-SA2-960
825716110,7700111918,8200064731,
39100ED005
39100ED00A
39101ED00A
39101ED005
GF09-25-50X,GP28-25-50XA/GD36-25-60X
44014-SWE-T00,44014-SWE-T01,44014-SWA-000,44014-SWA-571,44014-SXS-A00
3272.00/3272.20/3273.55/3273.64/95598120
44305-SB2-982,44306-SB0-571
44571-SH3-J01,44306-SB2-984
7701351572,7701351571,7701351484,7701351480,7701351479,7701349938,7701349880,7701349874
 
39100-JX00A
39211-CN000
GP34-25-60XD
44014-SDE-T00,44014SDCA00,44306SDETOOL
3272.06/3273.75
44305-SH3-961, 44306-SH3-571, 44305-SE0-000,44571-SH3-960,44011-SH3-G12,44305-SH3-961
8200264664,39100-0153R,39101-5451R,6001548720,8200690053,820571122
1N00-25-500
KIA : 0K558-25-50X
KIA : 0K558-25-60X
 44305-TL1-E00,44014TA0A00
3273.Y7
3272.S5
44571SL5N01 44571SS571 44571SS0030 44011SS571 44011SS0030
391014946R
39100-AX000
39211-AY125
39101-AX005
39100-AX005
39101-AX000
MAZDA : M 0571 1510
MAZDA : M 0571 1510A
MAZDA : M 0571 1500C
MAZDA : M 0571 1500D
MAZDA : M 0571 1600A
MAZDA : M 0571 1600B
MAZDA : MD0925500A
MAZDA : MD0925600A
44014-S9A-571,44014-SDC-A50,44014-S9A-571, 44014-SCA-E00,44014-SCA-E01
3273.60/3273.62/3273.C7/3274.77/95606802/95646292/96184033
44305-SM4-983, 44571-SM4-A01, 44571-SL5-N01,44571-SV4-951,44011-SS0-930,
77,013,524,157,701,300,000
39210-F4125
MAZDA : G064-25-500
MAZDA : G064-25-600
MAZDA : G564-25-500A
MAZDA : G564-25-600A
MAZDA : G564-25-60X
MAZDA : GR01-25-500
MAZDA : GR01-25-50X
MAZDA : GR01-25-600
MAZDA : GR01-25-60X
MAZDA : GU01-25-500
MAZDA : GU01-25-50XA
MAZDA : GU01-25-50XC
MAZDA : GU01-25-600
MAZDA : GU01-25-60XA
MAZDA : GU01-25-60XD
44305-SAA-E00
9566722380/1495545080/1496138080/9567582280
44571-S07-000,44571SR3J01,44571SR3J02
299341X2
39100-1KA5B
GG06-25-50XC
HONDA : 44014-SDC-A00
HONDA : 44014-SNG-000
HONDA : 44305-SDC-A00
HONDA : 44305-SEA-000
HONDA : 44305-SNG-571
HONDA : 44306-SDC-A01
HONDA : 44306-SDE-T00
HONDA : 44306-SEA-000
HONDA : 44306-SNG-571
1495537080;1495541080;9566722180,9566722180
44571SR3J03/44571SR3J53/44571ST7N00/44011S07000/44305SF1G10/44011ST3E00/44571-S07-950/44571-ST3-E50
9109186,775712978,775712980,775712998,775712999

 
NISSAN : 39100JA571
NISSAN : 39100JD24B
NISSAN : 39100JD52B
NISSAN : 39101JD24B
NISSAN : 39101JD52B
NISSAN : 39211JA00A
NISSAN : 39211JD22B
NISSAN : C9211JA00A
NISSAN : C9211JD22B
NISSAN : C92AAJA00A
NISSAN : C92AAJD22B
NISSAN : C9B11JA00A
NISSAN : C9BAAJA00A
MAZDA : CTA125500
MAZDA : FA8571500A
MAZDA : FA8571600B
MAZDA : FA8125600B
MAZDA : FA8225500A
MAZDA : FD8571500B
MAZDA : FD8571600A
MAZDA : FP0125500C
 44014-SDC-A00,44014-SDC-A00,44014-SDE-T00,44014-SNG-000,44306-SNG-571
3272-EX
3272-HY
3272-KW
3273-HQ
3273-KJ
43460-49125/43460-49165/43460-49315/43470-80013/43470-39545
1991909
NISSAN : 39100-ED100
NISSAN : 39100-ED105
NISSAN : 39100-ED305
NISSAN : 39100-ED805
NISSAN : 39101-ED105
NISSAN : 39101-ED305
NISSAN : 39101-ED805
NISSAN : 39211-ED100
NISSAN : C9211-EL10A
KIA : 0K2N122520
KIA : KK38825600
44014-S6D-E01
3272.3C
43410-12500,43410-57180
TDJ10571
39100-AX000/39100-ED100
HYUNDAI : 49500-25301
HYUNDAI : 49500-25302
HYUNDAI : 49500-25310
HYUNDAI : 49500-25311
HYUNDAI : 49500-25312
KIA : 49500-25301
KIA : 49500-25302
KIA : 49500-25310
KIA : 49500-25311
KIA : 49500-25312
44014-TA0-A00,44305-TA0-J00,44305-TA2-J00,44305-TL1-E00,44305-TL3-000,44306-TA0-J00
1481451080/3272.9C/3273.3Q
43460-19795
LAND ROVER : RTC6811
LAND ROVER : STC3046
4571-M7226
40011-M5626
39100-M7270
39101-M7270
39113-M7275
39112-M7225
4950624A00/MB297343/MB297873/MB526582/MB176160/MB176161/MB176865
44014-S9A-571,44014-SDE-T51, 44014-SMT-G01,44306-SEA-N00,44306S9AN00
9619947580
43410-57120/43460-19865/43420-12430
LAND ROVER : STC3051
LAND ROVER : TDJ00571
39101-1HS0A
HYUNDAI : 49500-25200
HYUNDAI : 49500-25400
KIA : 49500-25200
KIA : 49500-25400
44306-SAA-000,44306-SFA-000,44306-SFB-000,44305-SAA-000
9619947580/9619947588/9619947688/9619947680
43410-12610, 43410-57130, 43410-12520,43410-0W270
LAND ROVER : LR060382
LAND ROVER : TDB500110
LAND ROVER : TDJ500030
39100CA000
39101-CA100
39211-CA100
39100-CA100
49508-22A00 49508-22E00
44014SD5A51
9619947580/9619947588/9619947688/9619947680
43430-0K571/43430-0K030/43460-80033
HONDA : 44305S74E00
HONDA : 44305S74E01
HONDA : 44305S74E51
ROVER : GCV1123
ROVER : TFB000070
39100-AX000
39211-AY125
39101-AX005
39100-AX005
39101-AX000
MB176872, MB297376, MB297377,MB526456,49500-2D002
44014-S91-571,44014S9A571,44305S9AN00,44305SCAG00
CITROEN : 3272QF
CITROEN : 3272TH
CITROEN : 3272WX
CITROEN : 3273QQ
CITROEN : 3273TT
CITROEN : 3273XR
DS : 3272QF
DS : 3272TH
DS : 3273QQ
DS : 3273TT
PEUGEOT : 3272QF
PEUGEOT : 3272TH
PEUGEOT : 3272WX
PEUGEOT : 3273QQ
PEUGEOT : 3273TT
PEUGEOT : 3273XR
43420-5710/43470-5711/43430-5711
GCV1194,TDJ100590
39211-CG000
39211-CG571
MB297438,MB297678,MB526831,MB297696,MB526473
| | |
| --- | --- |
| After-sales Service: | Three Years |
| Warranty: | One Year |
| Condition: | New |
| Color: | Natural Color |
| Certification: | CE, ISO |
| Structure: | OEM Standard |
Customization:

Available

|

Customized Request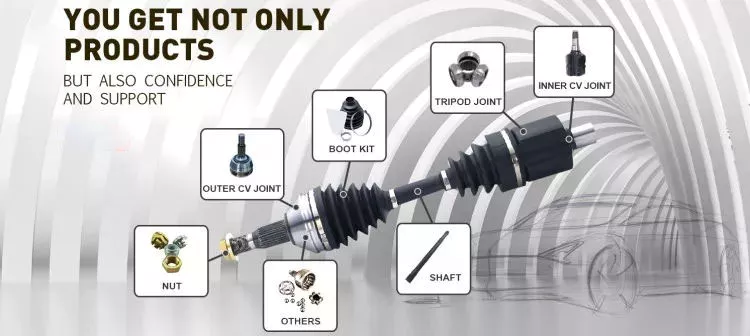 Drive shaft type
The driveshaft transfers torque from the engine to the wheels and is responsible for the smooth running of the vehicle. Its design had to compensate for differences in length and angle. It must also ensure perfect synchronization between its joints. The drive shaft should be made of high-grade materials to achieve the best balance of stiffness and elasticity. There are three main types of drive shafts. These include: end yokes, tube yokes and tapered shafts.
tube yoke
Tube yokes are shaft assemblies that use metallic materials as the main structural component. The yoke includes a uniform, substantially uniform wall thickness, a first end and an axially extending second end. The first diameter of the drive shaft is greater than the second diameter, and the yoke further includes a pair of opposing lugs extending from the second end. These lugs have holes at the ends for attaching the axle to the vehicle.
By retrofitting the driveshaft tube end into a tube fork with seat. This valve seat transmits torque to the driveshaft tube. The fillet weld 28 enhances the torque transfer capability of the tube yoke. The yoke is usually made of aluminum alloy or metal material. It is also used to connect the drive shaft to the yoke. Various designs are possible.
The QU40866 tube yoke is used with an external snap ring type universal joint. It has a cup diameter of 1-3/16″ and an overall width of 4½". U-bolt kits are another option. It has threaded legs and locks to help secure the yoke to the drive shaft. Some performance cars and off-road vehicles use U-bolts. Yokes must be machined to accept U-bolts, and U-bolt kits are often the preferred accessory.
The end yoke is the mechanical part that connects the drive shaft to the stub shaft. These yokes are usually designed for specific drivetrain components and can be customized to your needs. Pat's drivetrain offers OEM replacement and custom flanged yokes.
If your tractor uses PTO components, the cross and bearing kit is the perfect tool to make the connection. Additionally, cross and bearing kits help you match the correct yoke to the shaft. When choosing a yoke, be sure to measure the outside diameter of the U-joint cap and the inside diameter of the yoke ears. After taking the measurements, consult the cross and bearing identification drawings to make sure they match.
While tube yokes are usually easy to replace, the best results come from a qualified machine shop. Dedicated driveshaft specialists can assemble and balance finished driveshafts. If you are unsure of a particular aspect, please refer to the TM3000 Driveshaft and Cardan Joint Service Manual for more information. You can also consult an excerpt from the TSB3510 manual for information on angle, vibration and runout.
The sliding fork is another important part of the drive shaft. It can bend over rough terrain, allowing the U-joint to keep spinning in tougher conditions. If the slip yoke fails, you will not be able to drive and will clang. You need to replace it as soon as possible to avoid any dangerous driving conditions. So if you notice any dings, be sure to check the yoke.
If you detect any vibrations, the drivetrain may need adjustment. It's a simple process. First, rotate the driveshaft until you find the correct alignment between the tube yoke and the sliding yoke of the rear differential. If there is no noticeable vibration, you can wait for a while to resolve the problem. Keep in mind that it may be convenient to postpone repairs temporarily, but it may cause bigger problems later.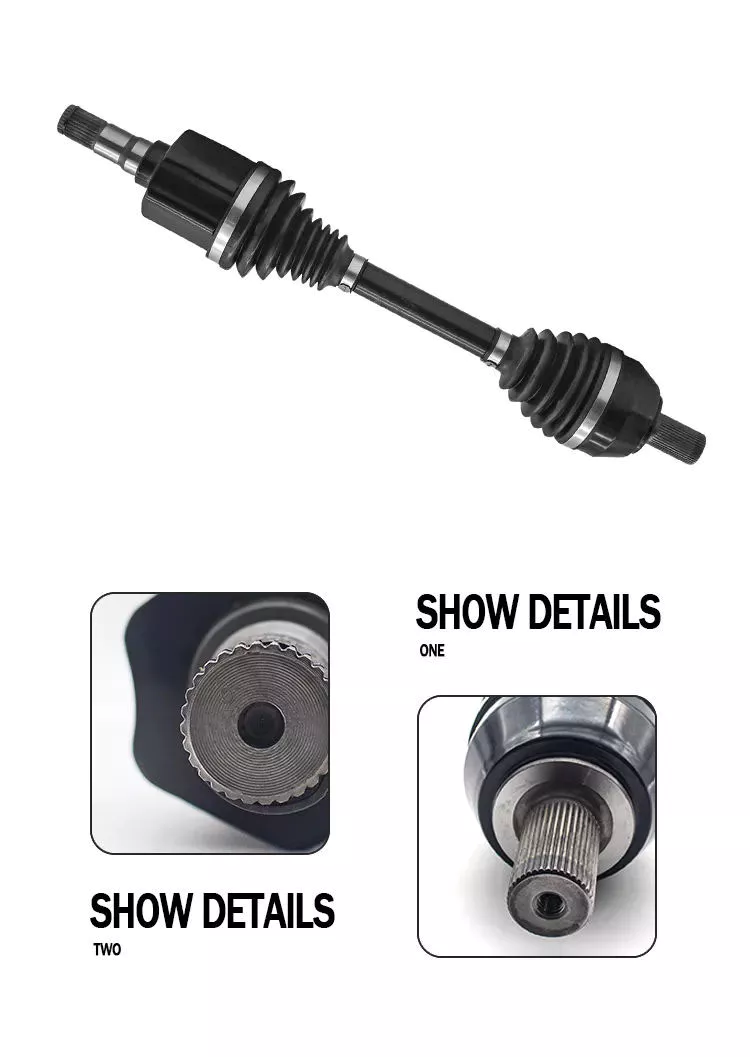 end yoke
If your driveshaft requires a new end yoke, CZPT has several drivetrain options. Our automotive end yoke inventory includes keyed and non-keyed options. If you need tapered or straight holes, we can also make them for you.
A U-bolt is an industrial fastener that has U-shaped threads on its legs. They are often used to join two heads back to back. These are convenient options to help keep drivetrain components in place when driving over rough terrain, and are generally compatible with a variety of models. U-bolts require a specially machined yoke to accept them, so be sure to order the correct size.
The sliding fork helps transfer power from the transfer case to the driveshaft. They slide in and out of the transfer case, allowing the u-joint to rotate. Sliding yokes or "slips" can be purchased separately. Whether you need a new one or just a few components to upgrade your driveshaft, 4 CZPT Parts will have the parts you need to repair your vehicle.
The end yoke is a necessary part of the drive shaft. It connects the drive train and the mating flange. They are also used in auxiliary power equipment. CZPT's drivetrains are stocked with a variety of flanged yokes for OEM applications and custom builds. You can also find flanged yokes for constant velocity joints in our extensive inventory. If you don't want to modify your existing drivetrain, we can even make a custom yoke for you.



editor by CX 2023-05-30
Product Description
Product Description
Product Parameters
Item
Spur Gear Axle Shaft
Material
4140,4340,40Cr,42Crmo,42Crmo4,20Cr,20CrMnti, 20Crmo,35Crmo
OEM NO
Customize
Certification
ISO/TS16949
Test Requirement
Magnetic Powder Test, Hardness Test, Dimension Test
Color
Paint , Natural Finish ,Machining All Around
Material
Aluminum: 5000series(5052…)/6000series(6061…)/7000series(7075…)
Steel: Carbon Steel,Middle Steel,Steel Alloy,etc.
Stainess Steel: 303/304/316,etc.
Copper/Brass/Bronze/Red Copper,etc.
Plastic:ABS,PP,PC,Nylon,Delrin(POM),Bakelite,etc.
Size
According to Customer's drawing or samples
Process
CNC machining,Turning,Milling,Stamping,Grinding,Welding,Wire Injection,Cutting,etc.
Tolerance
≥+/-0.03mm
Surface Treatment
(Sandblast)&(Hard)&(Color)Anodizing,(Chrome,Nickel,Zinc…)Plating,Painting,Powder Coating,Polishing,Blackened,Hardened,Lasering,Engraving,etc.
File Formats
ProE,SolidWorks,UG,CAD,PDF(IGS,X-T,STP,STL)
Sample
Available
Packing
Spline protect cover ,Wood box ,Waterproof membrane; Or per customers' requirements.
Our Advantages
Why Choose US ???
 1. Equipment :
Our company boasts all necessary production equipment,
including Hydraulic press machines, Japanese CNC lathe (TAKISAWA), Korean gear hobbing machine (I SNT), gear shaping machine, machining center, CNC grinder, heat treatment line etc. 
2. Processing precision:
We are a professional gear & gear shafts manufacturer. Our gears are around 6-7 grade in mass production.
3. Company:
We have 90 employees, including 10 technical staffs. Covering an area of 20000 square meters.
4. Certification :
Oue company has passed ISO 14001 and TS16949
5.Sample service :
We provide free sample for confirmation and customer bears the freight charges
6.OEM service :
Having our own factory and professional technicians,we welcome OEM orders as well.We can design and produce the specific product you need according to your detail information
Cooperation Partner
Company Profile
Our Featured Products
| | |
| --- | --- |
| Material: | Alloy Steel |
| Load: | Drive Shaft |
| Axis Shape: | Straight Shaft |
| Appearance Shape: | Round |
| Rotation: | Cw |
| Yield: | 5, 000PCS / Month |
Samples:

US$ 0/Piece

1 Piece(Min.Order)

|
Request Sample
Customization:

Available

|

Customized Request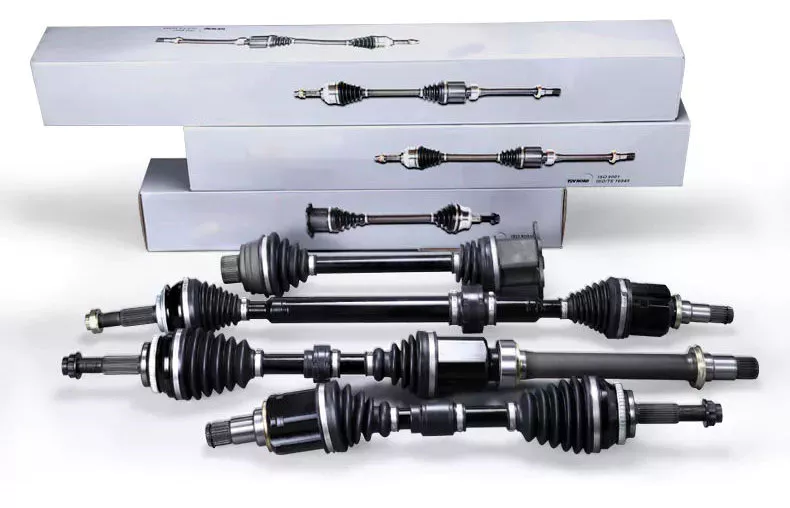 How to tell if your driveshaft needs replacing
What is the cause of the unbalanced drive shaft? Unstable U-joint? Your car may make clicking noises while driving. If you can hear it from both sides, it might be time to hand it over to the mechanic. If you're not sure, read on to learn more. Fortunately, there are many ways to tell if your driveshaft needs replacing.
unbalanced
An unbalanced driveshaft can be the source of strange noises and vibrations in your vehicle. To fix this problem, you should contact a professional. You can try a number of things to fix it, including welding and adjusting the weight. The following are the most common methods. In addition to the methods above, you can use standardized weights to balance the driveshaft. These standardized weights are attached to the shaft by welders.
An unbalanced drive shaft typically produces lateral vibrations per revolution. This type of vibration is usually caused by a damaged shaft, missing counterweights, or a foreign object stuck on the drive shaft. On the other hand, torsional vibrations occur twice per revolution, and they are caused by shaft phase shifts. Finally, critical speed vibration occurs when the RPM of the drive shaft exceeds its rated capacity. If you suspect a driveshaft problem, check the following:
Manually adjusting the imbalance of a drive shaft is not the easiest task. To avoid the difficulty of manual balancing, you can choose to use standardized weights. These weights are fixed on the outer circumference of the drive shaft. The operator can manually position the weight on the shaft with special tools, or use a robot. However, manual balancers have many disadvantages.
unstable
When the angular velocity of the output shaft is not constant, it is unstable. The angular velocity of the output shaft is 0.004 at ph = 29.5 and 1.9 at t = 1.9. The angular velocity of the intermediate shaft is not a problem. But when it's unstable, the torque applied to it is too much for the machine. It might be a good idea to check the tension on the shaft.
An unstable drive shaft can cause a lot of noise and mechanical vibration. It can lead to premature shaft fatigue failure. CZPT studies the effect of shaft vibration on the rotor bearing system. They investigated the effect of flex coupling misalignment on the vibration of the rotor bearing system. They assume that the vibrational response has two components: x and y. However, this approach has limited application in many situations.
Experimental results show that the presence of cracks in the output shaft may mask the unbalanced excitation characteristics. For example, the presence of superharmonic peaks on the spectrum is characteristic of cracks. The presence of cracks in the output shaft masks unbalanced excitation characteristics that cannot be detected in the transient response of the input shaft. Figure 8 shows that the frequency of the rotor increases at critical speed and decreases as the shaft passes the natural frequency.
Unreliable
If you're having trouble driving your car, chances are you've run into an unreliable driveshaft. This type of drivetrain can cause the wheels to stick or not turn at all, and also limit the overall control of the car. Whatever the reason, these issues should be resolved as soon as possible. Here are some symptoms to look for when diagnosing a driveshaft fault. Let's take a closer look.
The first symptom you may notice is an unreliable drive shaft. You may feel vibrations, or hear noises under the vehicle. Depending on the cause, it could be a broken joint or a broken shaft. The good news is that driveshaft repairs are generally relatively inexpensive and take less time than a complete drivetrain replacement. If you're not sure what to do, CZPT has a guide to replacing the U-connector.
One of the most common signs of an unreliable driveshaft is clanging and vibration. These sounds can be caused by worn bushings, loose U-joints, or damaged center bearings. This can cause severe vibration and noise. You can also feel these vibrations through the steering wheel or the floor. An unreliable driveshaft is a symptom of a bigger problem.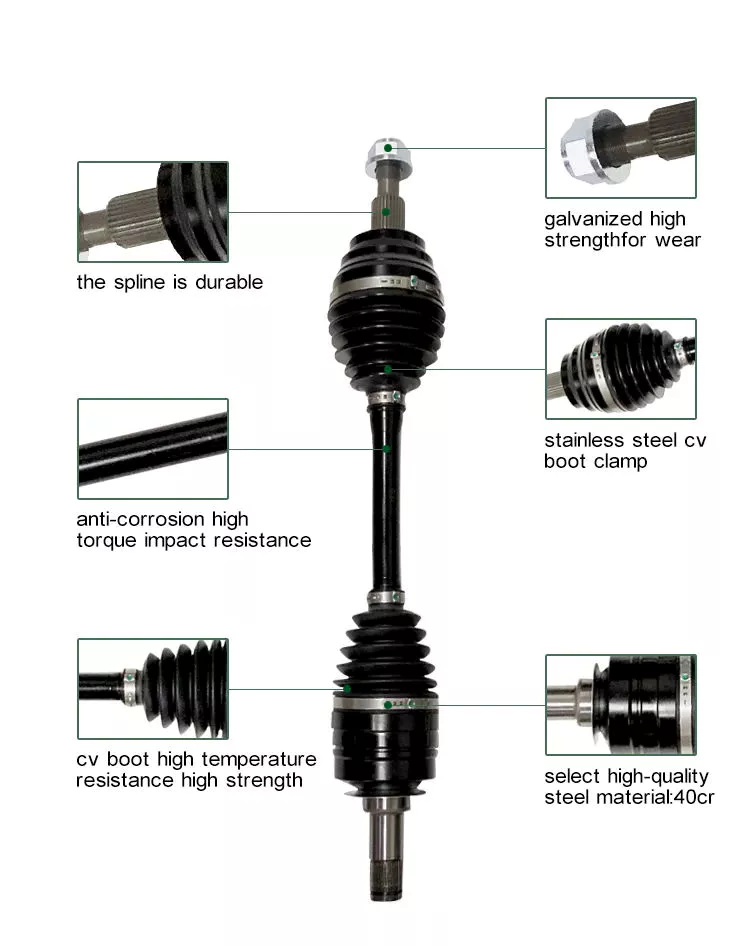 Unreliable U-joints
A car with an unreliable U-joint on the drive shaft can be dangerous. A bad u-joint can prevent the vehicle from driving properly and may even cause you trouble. Unreliable u-joints are cheap to replace and you should try getting parts from quality manufacturers. Unreliable U-joints can cause the car to vibrate in the chassis or gear lever. This is a sure sign that your car has been neglected in maintenance.
Replacing a U-joint is not a complicated task, but it requires special tools and a lot of elbow grease. If you don't have the right tools, or you're unfamiliar with mechanical terminology, it's best to seek the help of a mechanic. A professional mechanic will be able to accurately assess the problem and propose an appropriate solution. But if you don't feel confident enough, you can replace your own U-connector by following a few simple steps.
To ensure the vehicle's driveshaft is not damaged, check the U-joint for wear and lubrication. If the U-joint is worn, the metal parts are likely to rub against each other, causing wear. The sooner a problem is diagnosed, the faster it can be resolved. Also, the longer you wait, the more you lose on repairs.
damaged drive shaft
The driveshaft is the part of the vehicle that connects the wheels. If the driveshaft is damaged, the wheels may stop turning and the vehicle may slow down or stop moving completely. It bears the weight of the car itself as well as the load on the road. So even a slight bend or break in the drive shaft can have dire consequences. Even a piece of loose metal can become a lethal missile if dropped from a vehicle.
If you hear a screeching noise or growl from your vehicle when shifting gears, your driveshaft may be damaged. When this happens, damage to the u-joint and excessive slack in the drive shaft can result. These conditions can further damage the drivetrain, including the front half. You should replace the driveshaft as soon as you notice any symptoms. After replacing the driveshaft, you can start looking for signs of wear.
A knocking sound is a sign of damage to the drive shaft. If you hear this sound while driving, it may be due to worn couplings, damaged propshaft bearings, or damaged U-joints. In some cases, the knocking noise can even be caused by a damaged U-joint. When this happens, you may need to replace the entire driveshaft, requiring a new one.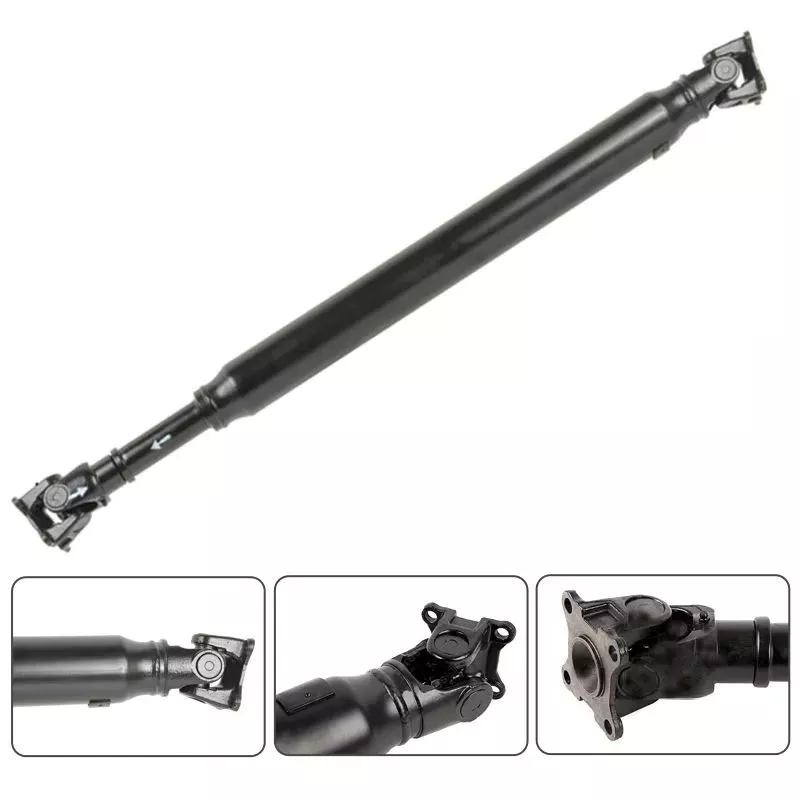 Maintenance fees
The cost of repairing a driveshaft varies widely, depending on the type and cause of the problem. A new driveshaft costs between $300 and $1,300, including labor. Repairing a damaged driveshaft can cost anywhere from $200 to $300, depending on the time required and the type of parts required. Symptoms of a damaged driveshaft include unresponsiveness, vibration, chassis noise and a stationary car.
The first thing to consider when estimating the cost of repairing a driveshaft is the type of vehicle you have. Some vehicles have more than one, and the parts used to make them may not be compatible with other cars. Even if the same car has two driveshafts, the damaged ones will cost more. Fortunately, many auto repair shops offer free quotes to repair damaged driveshafts, but be aware that such work can be complicated and expensive.



editor by CX 2023-05-23
Item Description
      Abdominal muscles Ring Provided: No
Axle Nut Locking Kind: Self Lock
Axle Nut Provided: Of course
Compressed Duration: 21 1/4″
CV Axles Inboard Spline Depend: 26
Emission Code : 1
Inboard Joint Kind: Woman
Input Shaft Relationship Type: Spline
Input Shaft Spline Rely: 26
Interchange Part Amount: , GM-8047, 179047, GM-6120, GM6120, 9456N
Label Description – eighty: New Continual Velocity Travel Axle
Size Measurement Approach: Compressed
Existence Cycle Standing Code: 2
Lifestyle Cycle Position Description: Accessible to Get
Maximum Situations for each Pallet Layer: 10
MSDS Needed Flag: N
Countrywide Popularity Code : B
Countrywide Reputation Description: Up coming 20% of Solution Team Sales Worth
New or Remanufactured: New
Nut Head Measurement: 36mm Hex Head
Nut Size: OAH 20.8mm
Nut Locking Variety: Self Lock
Nut Thread Dimension: M24 x 2.
Other Portion Variety: 815-5270, GM-8232, 80-1507, , 80571
Outboard Joint Type: Male
Outboard Spline Rely: 27
Output Shaft Relationship Design: Spline
Output Shaft Spline Depend: 27
General Duration: 21 1/4″
Pallet Layer Maximum: 6
Item Issue: New
Item Description – Bill – 40: CV Travel Axle New
Merchandise Description – Extended – 80: CV Generate Axle – Domestic New
Item Description – Short – 20: CV Generate Axle
Remanufactured Portion: N
Spindle Nut Hex Head Size: 36mm
Spindle Nut Provided: Sure
Spindle Nut Thread Measurement: M24 x 2.
Generate PATRON : PDS1507
Fitting Situation: Front Axle Proper
REF NO.
FactoryNumber
GSP208050
OE Variety
MakeNumber
GMC93720063
MakeNumber
GMC
MakeNumber
ISUZU
| | |
| --- | --- |
| After-sales Service: | Available |
| Condition: | New |
| Certification: | DIN, ISO, ISO, DIN |
| Type: | C.V. Joint |
| Application Brand: | GM |
| Material: | Steel |
Samples:

US$ 30/Piece

1 Piece(Min.Order)

|
Request Sample
Customization:

Available

|

Customized Request
Why Checking the Drive Shaft is Important
If you hear clicking noises while driving, your driveshaft may need repair. An experienced mechanic can tell if the noise is coming from one side or both sides. This problem is usually related to the torque converter. Read on to learn why it's so important to have your driveshaft inspected by an auto mechanic. Here are some symptoms to look for. Clicking noises can be caused by many different things. You should first check if the noise is coming from the front or the rear of the vehicle.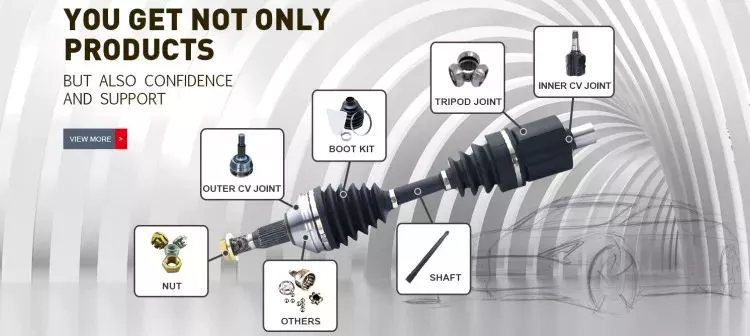 hollow drive shaft
Hollow driveshafts have many benefits. They are light and reduce the overall weight of the vehicle. The largest manufacturer of these components in the world is CZPT. They also offer lightweight solutions for various applications, such as high-performance axles. CZPT driveshafts are manufactured using state-of-the-art technology. They offer excellent quality at competitive prices.
The inner diameter of the hollow shaft reduces the magnitude of the internal forces, thereby reducing the amount of torque transmitted. Unlike solid shafts, hollow shafts are getting stronger. The material inside the hollow shaft is slightly lighter, which further reduces its weight and overall torque. However, this also increases its drag at high speeds. This means that in many applications hollow driveshafts are not as efficient as solid driveshafts.
A conventional hollow drive shaft consists of a first rod 14 and a second rod 14 on both sides. The first rod is connected with the second rod, and the second rod extends in the rotation direction. The two rods are then friction welded to the central area of ​​the hollow shaft. The frictional heat generated during the relative rotation helps to connect the two parts. Hollow drive shafts can be used in internal combustion engines and environmentally-friendly vehicles.
The main advantage of a hollow driveshaft is weight reduction. The splines of the hollow drive shaft can be designed to be smaller than the outside diameter of the hollow shaft, which can significantly reduce weight. Hollow shafts are also less likely to jam compared to solid shafts. Hollow driveshafts are expected to eventually occupy the world market for automotive driveshafts. Its advantages include fuel efficiency and greater flexibility compared to solid prop shafts.
Cardan shaft
Cardan shafts are a popular choice in industrial machinery. They are used to transmit power from one machine to another and are available in a variety of sizes and shapes. They are available in a variety of materials, including steel, copper, and aluminum. If you plan to install one of these shafts, it is important to know the different types of Cardan shafts available. To find the best option, browse the catalog.
Telescopic or "Cardan" prop shafts, also known as U-joints, are ideal for efficient torque transfer between the drive and output system. They are efficient, lightweight, and energy-efficient. They employ advanced methods, including finite element modeling (FEM), to ensure maximum performance, weight, and efficiency. Additionally, the Cardan shaft has an adjustable length for easy repositioning.
Another popular choice for driveshafts is the Cardan shaft, also known as a driveshaft. The purpose of the driveshaft is to transfer torque from the engine to the wheels. They are typically used in high-performance car engines. Some types are made of brass, iron, or steel and have unique surface designs. Cardan shafts are available in inclined and parallel configurations.
Single Cardan shafts are a common replacement for standard Cardan shafts, but if you are looking for dual Cardan shafts for your vehicle, you will want to choose the 1310 series. This type is great for lifted jeeps and requires a CV-compatible transfer case. Some even require axle spacers. The dual Cardan shafts are also designed for lifts, which means it's a good choice for raising and lowering jeeps.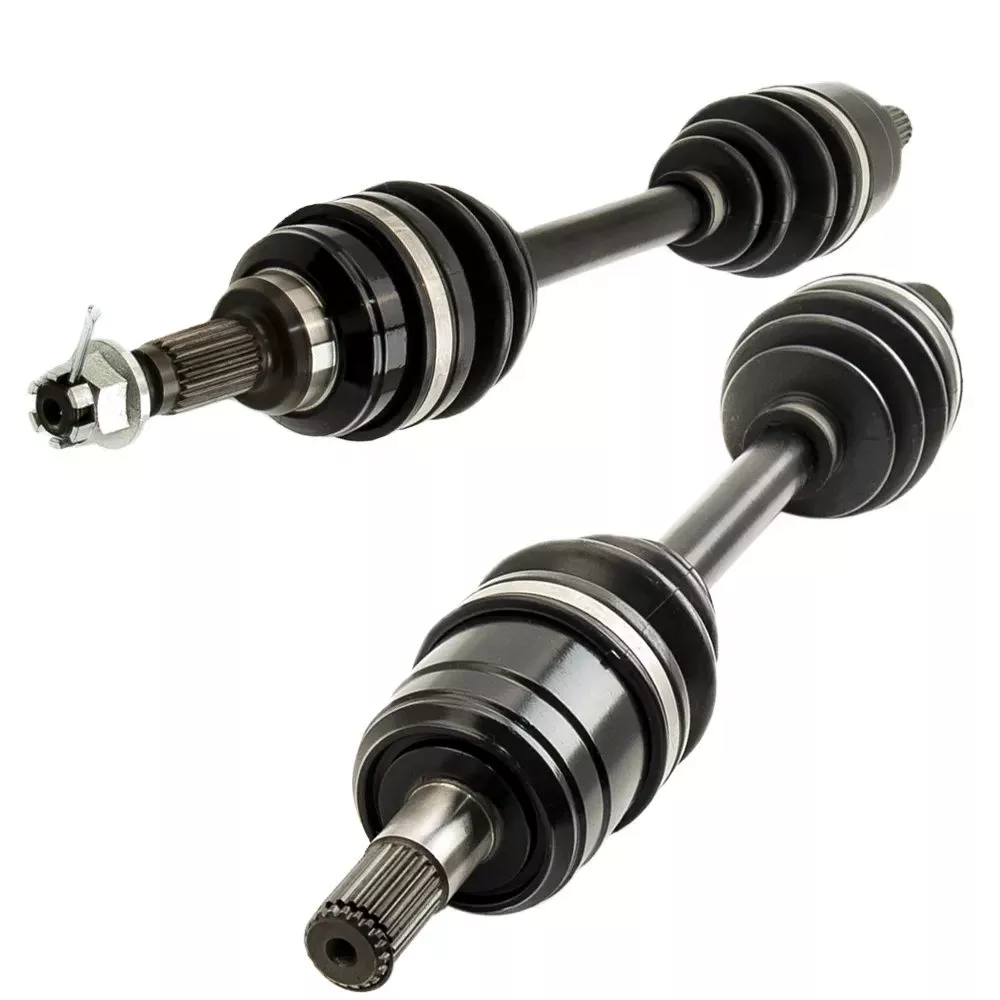 universal joint
Cardan joints are a good choice for drive shafts when operating at a constant speed. Their design allows a constant angular velocity ratio between the input and output shafts. Depending on the application, the recommended speed limit may vary depending on the operating angle, transmission power, and application. These recommendations must be based on pressure. The maximum permissible speed of the drive shaft is determined by determining the angular acceleration.
Because gimbal joints don't require grease, they can last a long time but eventually fail. If they are poorly lubricated or dry, they can cause metal-to-metal contact. The same is true for U-joints that do not have oil filling capability. While they have a long lifespan, it can be difficult to spot warning signs that could indicate impending joint failure. To avoid this, check the drive shaft regularly.
U-joints should not exceed seventy percent of their lateral critical velocity. However, if this speed is exceeded, the part will experience unacceptable vibration, reducing its useful life. To determine the best U-joint for your application, please contact your universal joint supplier. Typically, lower speeds do not require balancing. In these cases, you should consider using a larger pitch diameter to reduce axial force.
To minimize the angular velocity and torque of the output shaft, the two joints must be in phase. Therefore, the output shaft angular displacement does not completely follow the input shaft. Instead, it will lead or lag. Figure 3 illustrates the angular velocity variation and peak displacement lead of the gimbal. The ratios are shown below. The correct torque for this application is 1360 in-Ibs.
Refurbished drive shaft
Refurbished driveshafts are a good choice for a number of reasons. They are cheaper than brand new alternatives and generally just as reliable. Driveshafts are essential to the function of any car, truck, or bus. These parts are made of hollow metal tubes. While this helps reduce weight and expense, it is vulnerable to external influences. If this happens, it may crack or bend. If the shaft suffers this type of damage, it can cause serious damage to the transmission.
A car's driveshaft is a critical component that transmits torque from the engine to the wheels. A1 Drive Shaft is a global supplier of automotive driveshafts and related components. Their factory has the capability to refurbish and repair almost any make or model of driveshafts. Refurbished driveshafts are available for every make and model of vehicle. They can be found on the market for a variety of vehicles, including passenger cars, trucks, vans, and SUVs.
Unusual noises indicate that your driveshaft needs to be replaced. Worn U-joints and bushings can cause excessive vibration. These components cause wear on other parts of the drivetrain. If you notice any of these symptoms, please take your vehicle to the AAMCO Bay Area Center for a thorough inspection. If you suspect damage to the driveshaft, don't wait another minute – it can be very dangerous.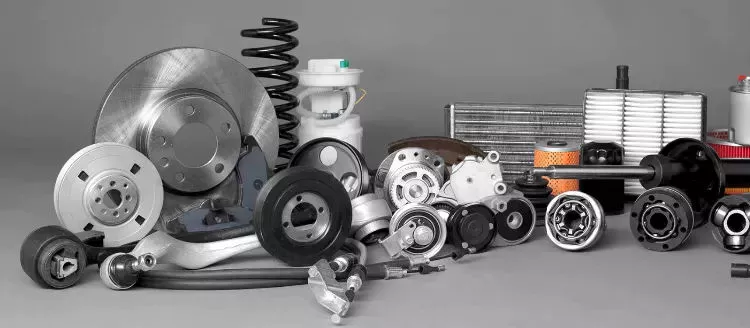 The cost of replacing the drive shaft
The cost of replacing a driveshaft varies, but on average, this repair costs between $200 and $1,500. While this price may vary by vehicle, the cost of parts and labor is generally equal. If you do the repair yourself, you should know how much the parts and labor will cost before you start work. Some parts can be more expensive than others, so it's a good idea to compare the cost of several locations before deciding where to go.
If you notice any of these symptoms, you should seek a repair shop immediately. If you are still not sure if the driveshaft is damaged, do not drive the car any distance until it is repaired. Symptoms to look for include lack of power, difficulty moving the car, squeaking, clanking, or vibrating when the vehicle is moving.
Parts used in drive shafts include center support bearings, slip joints, and U-joints. The price of the driveshaft varies by vehicle and may vary by model of the same year. Also, different types of driveshafts require different repair methods and are much more expensive. Overall, though, a driveshaft replacement costs between $300 and $1,300. The process may take about an hour, depending on the vehicle model.
Several factors can lead to the need to replace the drive shaft, including bearing corrosion, damaged seals, or other components. In some cases, the U-joint indicates that the drive shaft needs to be replaced. Even if the bearings and u-joints are in good condition, they will eventually break and require the replacement of the drive shaft. However, these parts are not cheap, and if a damaged driveshaft is a symptom of a bigger problem, you should take the time to replace the shaft.



editor by CX 2023-04-13