Product Description
Professional Cardan Shaft with ISO Certificate for Rolling mill

SWC-WH Welded shaft design, without length compensation
TYPE
Gyration Diameter D/mm
Nominal torque   Tn
/kN·m
   Fatigue torque  Tf
/kN·m
Bearing life ratio     KL
Axis angel
β/(.)
Dimension/mm
Moment of inertia I/kg·m2
Weight/kg
Lmin
D1
(js11)
D2
(H7)
D3
Lm
n×Φd
k
t
b
(h9)
g
Lmin
Each additional 100m
Lmin
Each additional 100mm
SWC100WH
100
2.5
1.25
5.795×10-4
≤25
243
84
57
60
55
6×Φ9
7
2.5
–
–
0.004
0.0002
4.5
0.35
SWC120WH
120
5
2.5
4.641×10-3
≤25
307
102
75
70
65
8×Φ11
8
2.5
–
–
0.01
0.0004
7.7
0.55
SWC150WH
150
10
5
0.51×10-1
≤25
350
130
90
89
80
8×Φ13
10
3
–
–
0.037
0.0016
18
0.85
SWC180WH
180
22.4
11.2
0.245
≤15
480
155
105
114
110
8×Φ17
17
5
24
7
0.15
0.007
48
2.8
SWC200WH
200
36
18
1.115
≤15
500
170
120
133
115
8×Φ17
17
5
28
8
0.246
0.013
72
3.7
SWC225WH
225
56
28
7.812
≤15
520
196
135
152
120
8×Φ17
20
5
32
9
0.365
0.571
78
4.9
SWC250WH
250
80
40
2.82×101
≤15
620
218
150
168
140
8×Φ19
25
6
40
12.5
0.847
0.571
124
5.3
SWC285WH
285
120
58
8.28×101
≤15
720
245
170
194
160
8×Φ21
27
7
40
15
1.756
0.051
185
6.3
SWC315WH
315
160
80
2.79×102
≤15
805
280
185
219
180
10×Φ23
32
8
40
15
2.893
0.08
262
8
SWC350WH
350
225
110
7.44×102
≤15
875
310
210
245
194
10×Φ23
35
8
50
16
4.814
0.146
349
15
SWC390WH
390
320
160
1.86×103
≤15
955
345
235
267
215
10×Φ25
40
8
70
18
8.406
0.222
506
11.5
SWC440WH
440
500
250
8.25×103
≤15
1155
390
255
325
260
16×Φ28
42
10
80
20
15.79
0.474
790
21.7
SWC490WH
490
700
350
2.154×104
≤15
1205
435
275
351
270
16×Φ31
47
12
90
22.5
27.78
0.690
1104
27.3
SWC550WH
550
1000
500
6.335×104
≤15
1355
492
320
426
305
16×Φ31
50
12
100
22.5
48.32
1.357
1526
34
Dynamic Balance Testing:
Three Coordinate Detection
Code Each Part:
CNC processing center:
| | | | | | |
| --- | --- | --- | --- | --- | --- |
| structure | universal | Flexible or Rigid | Rigid | Standard or Nonstandard | Nonstandard |
| Material | Alloy steel | Brand name | QSCD | Place or origin | HangZhou,China |
| Model | SWC medium | Raw material | heat treatment | Lenghth | depend on specification |
| Flange Dia | 160mm-620mm | Normal torque | depend on specification | Coating | heavy duty industrial paint |
| Paint color | Customization | Application | Rolling mill machinery | OEM/ODM | Available |
| Certificate | ISO,SGS | Price | depend on specification | Custom service | Available |
Frequently Asked Questions
Q5: Let's talk about our inquiry?
Q4:Do you test all your goods before delivery?
A: Certainly, we do dynamic balance testing for all goods,We can provide testing vedios.
Q3: What is your sample policy?
A: You can order 1 piece sample to test before quantity order.
Q2: What is your terms of delivery?
A: FOB, CIF, CFR,EXW,DDU
Q1: What is your payment terms?
A: T/T 30% as deposit, and 70% before delivery, we will show you the photos of product and package CZPT finished.
| | |
| --- | --- |
| Standard Or Nonstandard: | Nonstandard |
| Shaft Hole: | 350 |
| Torque: | 110kn.M |
| Bore Diameter: | 110 |
| Speed: | 1500 |
| Structure: | Rigid |
Samples:

US$ 1000/Piece

1 Piece(Min.Order)

|
Request Sample
Customization:

Available

|

Customized Request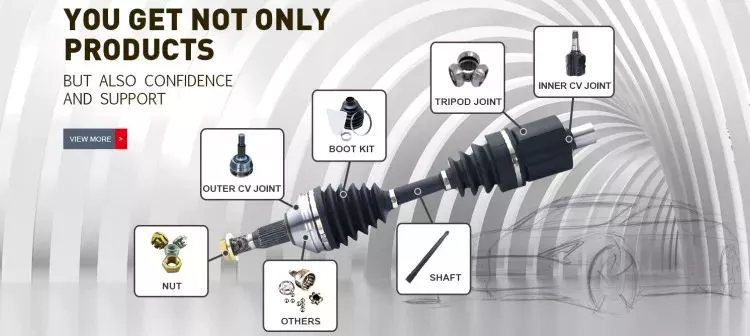 hollow drive shaft
Hollow driveshafts have many benefits. They are light and reduce the overall weight of the vehicle. The largest manufacturer of these components in the world is CZPT. They also offer lightweight solutions for various applications, such as high-performance axles. CZPT driveshafts are manufactured using state-of-the-art technology. They offer excellent quality at competitive prices.
The inner diameter of the hollow shaft reduces the magnitude of the internal forces, thereby reducing the amount of torque transmitted. Unlike solid shafts, hollow shafts are getting stronger. The material inside the hollow shaft is slightly lighter, which further reduces its weight and overall torque. However, this also increases its drag at high speeds. This means that in many applications hollow driveshafts are not as efficient as solid driveshafts.
A conventional hollow drive shaft consists of a first rod 14 and a second rod 14 on both sides. The first rod is connected with the second rod, and the second rod extends in the rotation direction. The two rods are then friction welded to the central area of ​​the hollow shaft. The frictional heat generated during the relative rotation helps to connect the two parts. Hollow drive shafts can be used in internal combustion engines and environmentally-friendly vehicles.
The main advantage of a hollow driveshaft is weight reduction. The splines of the hollow drive shaft can be designed to be smaller than the outside diameter of the hollow shaft, which can significantly reduce weight. Hollow shafts are also less likely to jam compared to solid shafts. Hollow driveshafts are expected to eventually occupy the world market for automotive driveshafts. Its advantages include fuel efficiency and greater flexibility compared to solid prop shafts.
Cardan shaft
Cardan shafts are a popular choice in industrial machinery. They are used to transmit power from one machine to another and are available in a variety of sizes and shapes. They are available in a variety of materials, including steel, copper, and aluminum. If you plan to install one of these shafts, it is important to know the different types of Cardan shafts available. To find the best option, browse the catalog.
Telescopic or "Cardan" prop shafts, also known as U-joints, are ideal for efficient torque transfer between the drive and output system. They are efficient, lightweight, and energy-efficient. They employ advanced methods, including finite element modeling (FEM), to ensure maximum performance, weight, and efficiency. Additionally, the Cardan shaft has an adjustable length for easy repositioning.
Another popular choice for driveshafts is the Cardan shaft, also known as a driveshaft. The purpose of the driveshaft is to transfer torque from the engine to the wheels. They are typically used in high-performance car engines. Some types are made of brass, iron, or steel and have unique surface designs. Cardan shafts are available in inclined and parallel configurations.
Single Cardan shafts are a common replacement for standard Cardan shafts, but if you are looking for dual Cardan shafts for your vehicle, you will want to choose the 1310 series. This type is great for lifted jeeps and requires a CV-compatible transfer case. Some even require axle spacers. The dual Cardan shafts are also designed for lifts, which means it's a good choice for raising and lowering jeeps.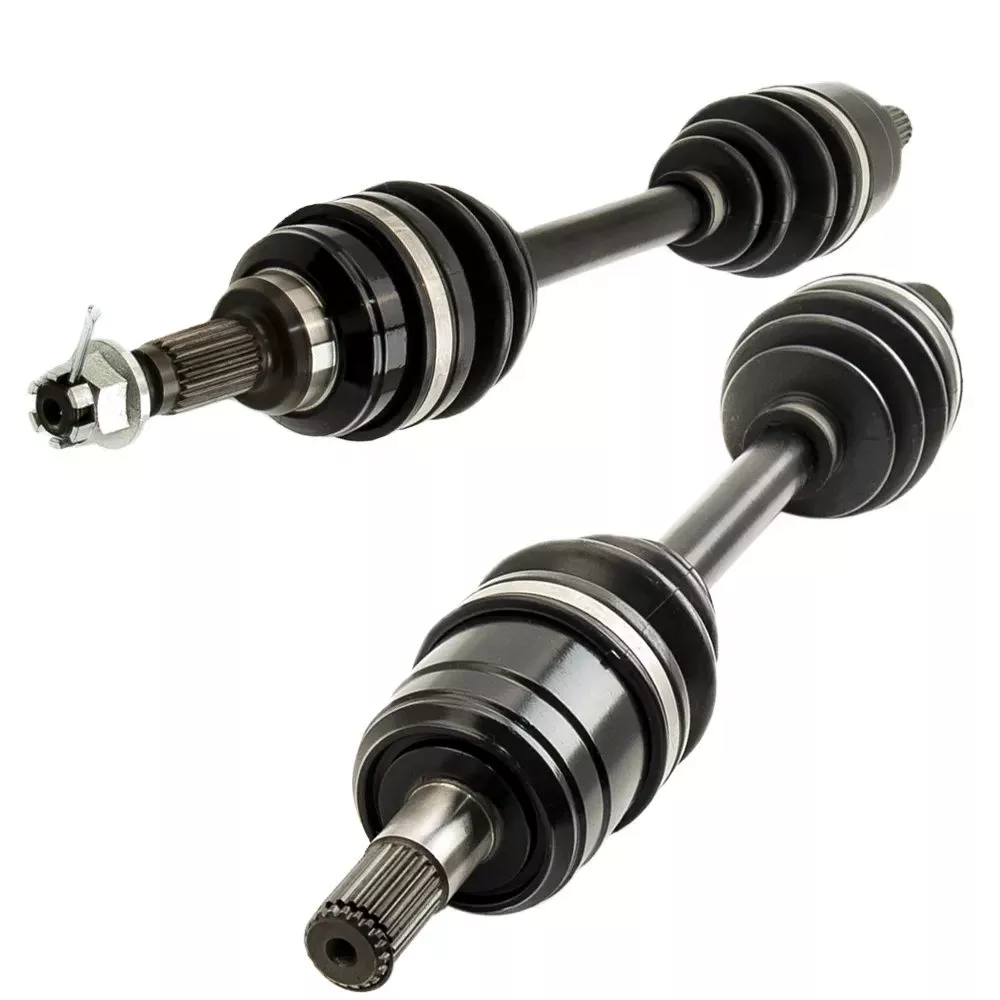 universal joint
Cardan joints are a good choice for drive shafts when operating at a constant speed. Their design allows a constant angular velocity ratio between the input and output shafts. Depending on the application, the recommended speed limit may vary depending on the operating angle, transmission power, and application. These recommendations must be based on pressure. The maximum permissible speed of the drive shaft is determined by determining the angular acceleration.
Because gimbal joints don't require grease, they can last a long time but eventually fail. If they are poorly lubricated or dry, they can cause metal-to-metal contact. The same is true for U-joints that do not have oil filling capability. While they have a long lifespan, it can be difficult to spot warning signs that could indicate impending joint failure. To avoid this, check the drive shaft regularly.
U-joints should not exceed seventy percent of their lateral critical velocity. However, if this speed is exceeded, the part will experience unacceptable vibration, reducing its useful life. To determine the best U-joint for your application, please contact your universal joint supplier. Typically, lower speeds do not require balancing. In these cases, you should consider using a larger pitch diameter to reduce axial force.
To minimize the angular velocity and torque of the output shaft, the two joints must be in phase. Therefore, the output shaft angular displacement does not completely follow the input shaft. Instead, it will lead or lag. Figure 3 illustrates the angular velocity variation and peak displacement lead of the gimbal. The ratios are shown below. The correct torque for this application is 1360 in-Ibs.
Refurbished drive shaft
Refurbished driveshafts are a good choice for a number of reasons. They are cheaper than brand new alternatives and generally just as reliable. Driveshafts are essential to the function of any car, truck, or bus. These parts are made of hollow metal tubes. While this helps reduce weight and expense, it is vulnerable to external influences. If this happens, it may crack or bend. If the shaft suffers this type of damage, it can cause serious damage to the transmission.
A car's driveshaft is a critical component that transmits torque from the engine to the wheels. A1 Drive Shaft is a global supplier of automotive driveshafts and related components. Their factory has the capability to refurbish and repair almost any make or model of driveshafts. Refurbished driveshafts are available for every make and model of vehicle. They can be found on the market for a variety of vehicles, including passenger cars, trucks, vans, and SUVs.
Unusual noises indicate that your driveshaft needs to be replaced. Worn U-joints and bushings can cause excessive vibration. These components cause wear on other parts of the drivetrain. If you notice any of these symptoms, please take your vehicle to the AAMCO Bay Area Center for a thorough inspection. If you suspect damage to the driveshaft, don't wait another minute – it can be very dangerous.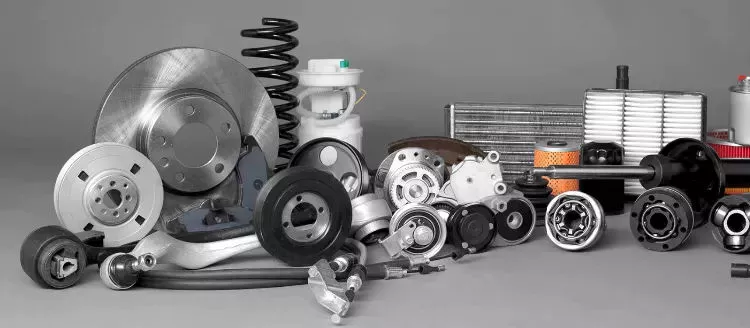 The cost of replacing the drive shaft
The cost of replacing a driveshaft varies, but on average, this repair costs between $200 and $1,500. While this price may vary by vehicle, the cost of parts and labor is generally equal. If you do the repair yourself, you should know how much the parts and labor will cost before you start work. Some parts can be more expensive than others, so it's a good idea to compare the cost of several locations before deciding where to go.
If you notice any of these symptoms, you should seek a repair shop immediately. If you are still not sure if the driveshaft is damaged, do not drive the car any distance until it is repaired. Symptoms to look for include lack of power, difficulty moving the car, squeaking, clanking, or vibrating when the vehicle is moving.
Parts used in drive shafts include center support bearings, slip joints, and U-joints. The price of the driveshaft varies by vehicle and may vary by model of the same year. Also, different types of driveshafts require different repair methods and are much more expensive. Overall, though, a driveshaft replacement costs between $300 and $1,300. The process may take about an hour, depending on the vehicle model.
Several factors can lead to the need to replace the drive shaft, including bearing corrosion, damaged seals, or other components. In some cases, the U-joint indicates that the drive shaft needs to be replaced. Even if the bearings and u-joints are in good condition, they will eventually break and require the replacement of the drive shaft. However, these parts are not cheap, and if a damaged driveshaft is a symptom of a bigger problem, you should take the time to replace the shaft.



editor by CX 2023-05-18
Item Description
Product Description
| | |
| --- | --- |
| Portion Title |  Cardan  |
| Brand | TOYOTA  TCM  CZPT KOMATSU  LINDE  CZPT  HANGCHA |
| OEM No. | 91871-30040    |
| Model No. |  FD35~50 F19B S6S |
| Guarantee | 90days |
| Excess weight | four.2KG |
| Delivery | three-5days ZheJiang ,HangZhou PORT |
Firm Profile
Handavos International Trading Co.,Ltd concentrate on forklift  spare components for in excess of ten a long time. The factory handles about 30,000 square meters,there are 150 workers.The firm is located in HangZhou.The logistics and transportation is very convenient. It is 100 kilometers from ZheJiang Port. 
We are one of the Domestic specialised import forklift components in the wholesalers and stores. Main goods are Motor elements,Hydraulic Components,Transmission Components,Electrical Areas,Filter areas,Drive Technique,Cooling system and Attachments.Our business has much more than tens of millions of parts inventory and in HangZhou, ZheJiang , ZheJiang ,HangZhou,Chendu with workplaces.
 Welcome to firm to pay a visit to and negotiate.
Staff Work
   
Our staff is a contingent of younger,greater educated,top quality successful and vibrant.There are fifty people in the crew.We have first-course items,outstanding services and higher aggressive costs and adequate inventory and timely supply have gained the have confidence in of consumers.
In which you are ,Handavos supplies large good quality forklift elements at aggressive price tag with superb support.
Packaging & Delivery
| | | |
| --- | --- | --- |
| Quantity(Sets) | 1 – 100 | >100 |
| Est. Time(times) | 7 | To be negotiated |
FAQ
1.What is the MOQ?
Retail or wholesale portions are acceptable
2.Can your manufacturing facility produce according to customer's requirements?
Indeed, we can create distinct goods in accordance to customers' requirements.
3.What is actually your packing regular?
Usually we use regular cartons for packing or according to your needs
four.What is the payment?
Usually we settle for T/T. We also accept PayPal, Western Union and L/C at sight.
five.When is the supply time and way?
We will supply by air express or sea in 1 weeks  after your payment.
| | |
| --- | --- |
| After-sales Service: | Online Support |
| Warranty: | 90 Days |
| Material: | Carbon Steel |
| Surface Treatment: | Baking Paint |
| Customized: | Non-Customized |
| Standard: | Standard |
Samples:

US$ 71/Piece

1 Piece(Min.Order)

|
Request Sample
Customization:

Available

|

Customized Request
Different parts of the drive shaft
The driveshaft is the flexible rod that transmits torque between the transmission and the differential. The term drive shaft may also refer to a cardan shaft, a transmission shaft or a propeller shaft. Parts of the drive shaft are varied and include:
The driveshaft is a flexible rod that transmits torque from the transmission to the differential
When the driveshaft in your car starts to fail, you should seek professional help as soon as possible to fix the problem. A damaged driveshaft can often be heard. This noise sounds like "tak tak" and is usually more pronounced during sharp turns. However, if you can't hear the noise while driving, you can check the condition of the car yourself.
The drive shaft is an important part of the automobile transmission system. It transfers torque from the transmission to the differential, which then transfers it to the wheels. The system is complex, but still critical to the proper functioning of the car. It is the flexible rod that connects all other parts of the drivetrain. The driveshaft is the most important part of the drivetrain, and understanding its function will make it easier for you to properly maintain your car.
Driveshafts are used in different vehicles, including front-wheel drive, four-wheel drive, and front-engine rear-wheel drive. Drive shafts are also used in motorcycles, locomotives and ships. Common front-engine, rear-wheel drive vehicle configurations are shown below. The type of tube used depends on the size, speed and strength of the drive shaft.
The output shaft is also supported by the output link, which has two identical supports. The upper part of the drive module supports a large tapered roller bearing, while the opposite flange end is supported by a parallel roller bearing. This ensures that the torque transfer between the differentials is efficient. If you want to learn more about car differentials, read this article.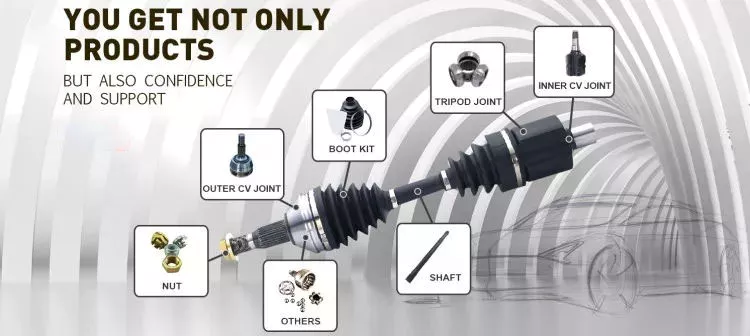 It is also known as cardan shaft, propeller shaft or drive shaft
A propshaft or propshaft is a mechanical component that transmits rotation or torque from an engine or transmission to the front or rear wheels of a vehicle. Because the axes are not directly connected to each other, it must allow relative motion. Because of its role in propelling the vehicle, it is important to understand the components of the driveshaft. Here are some common types.
Isokinetic Joint: This type of joint guarantees that the output speed is the same as the input speed. To achieve this, it must be mounted back-to-back on a plane that bisects the drive angle. Then mount the two gimbal joints back-to-back and adjust their relative positions so that the velocity changes at one joint are offset by the other joint.
Driveshaft: The driveshaft is the transverse shaft that transmits power to the front wheels. Driveshaft: The driveshaft connects the rear differential to the transmission. The shaft is part of a drive shaft assembly that includes a drive shaft, a slip joint, and a universal joint. This shaft provides rotational torque to the drive shaft.
Dual Cardan Joints: This type of driveshaft uses two cardan joints mounted back-to-back. The center yoke replaces the intermediate shaft. For the duplex universal joint to work properly, the angle between the input shaft and the output shaft must be equal. Once aligned, the two axes will operate as CV joints. An improved version of the dual gimbal is the Thompson coupling, which offers slightly more efficiency at the cost of added complexity.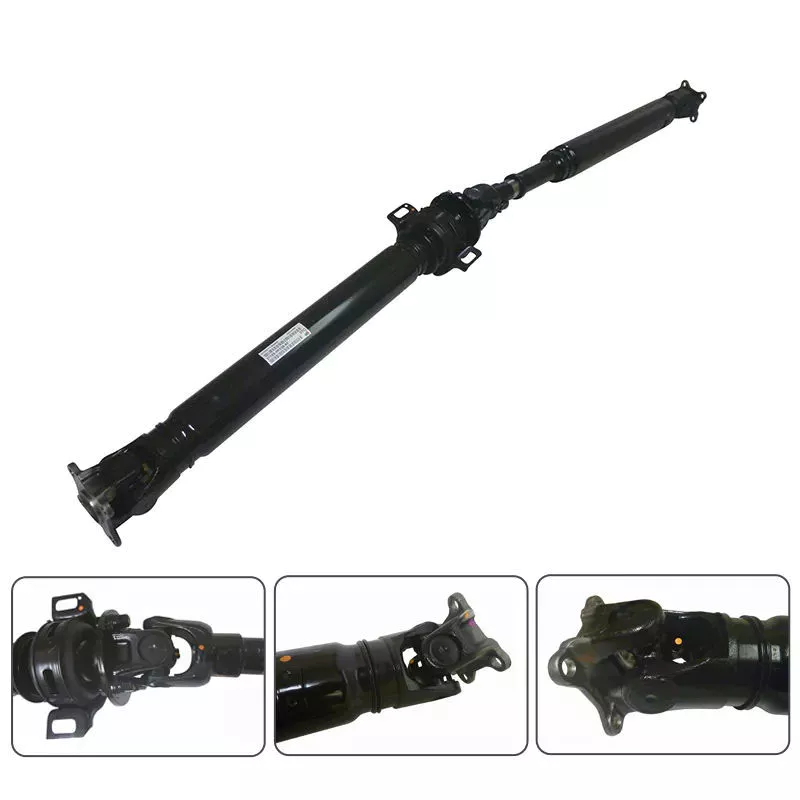 It transmits torque at different angles between driveline components
A vehicle's driveline consists of various components that transmit power from the engine to the wheels. This includes axles, propshafts, CV joints and differentials. Together, these components transmit torque at different angles between driveline components. A car's powertrain can only function properly if all its components work in harmony. Without these components, power from the engine would stop at the transmission, which is not the case with a car.
The CV driveshaft design provides smoother operation at higher operating angles and extends differential and transfer case life. The assembly's central pivot point intersects the joint angle and transmits smooth rotational power and surface speed through the drivetrain. In some cases, the C.V. "U" connector. Drive shafts are not the best choice because the joint angles of the "U" joints are often substantially unequal and can cause torsional vibration.
Driveshafts also have different names, including driveshafts. A car's driveshaft transfers torque from the transmission to the differential, which is then distributed to other driveline components. A power take-off (PTO) shaft is similar to a prop shaft. They transmit mechanical power to connected components. They are critical to the performance of any car. If any of these components are damaged, the entire drivetrain will not function properly.
A car's powertrain can be complex and difficult to maintain. Adding vibration to the drivetrain can cause premature wear and shorten overall life. This driveshaft tip focuses on driveshaft assembly, operation, and maintenance, and how to troubleshoot any problems that may arise. Adding proper solutions to pain points can extend the life of the driveshaft. If you're in the market for a new or used car, be sure to read this article.
it consists of several parts
"It consists of several parts" is one of seven small prints. This word consists of 10 letters and is one of the hardest words to say. However, it can be explained simply by comparing it to a cow's kidney. The cocoa bean has several parts, and the inside of the cocoa bean before bursting has distinct lines. This article will discuss the different parts of the cocoa bean and provide a fun way to learn more about the word.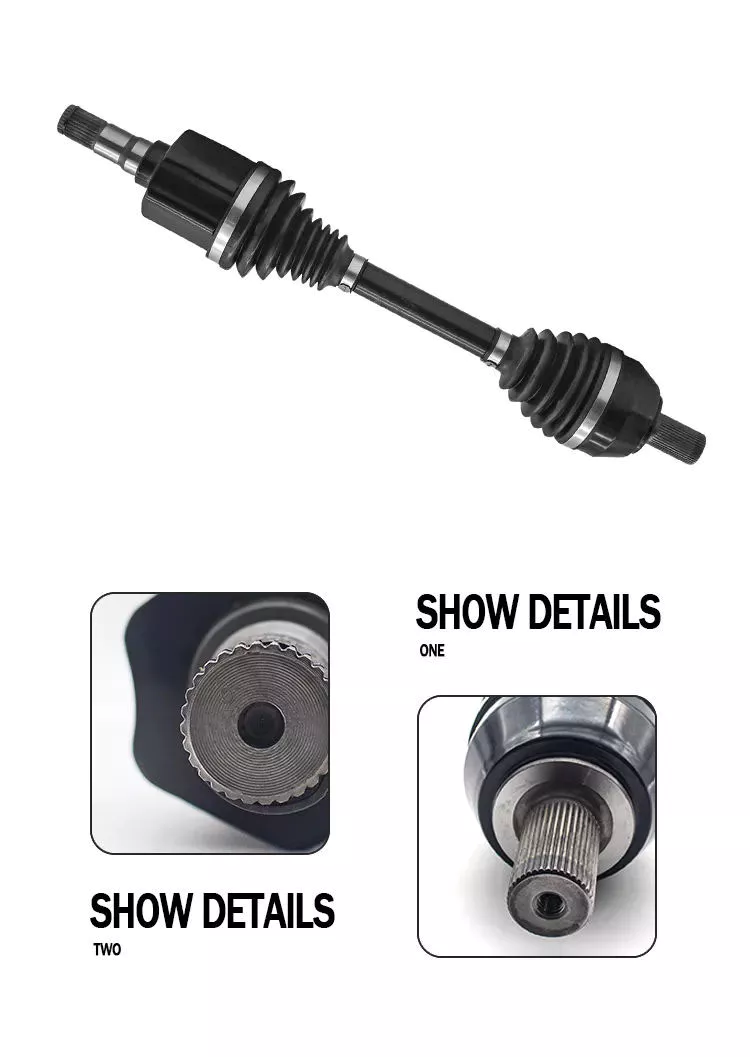 Replacement is expensive
Replacing a car's driveshaft can be an expensive affair, and it's not the only part that needs servicing. A damaged drive shaft can also cause other problems. This is why getting estimates from different repair shops is essential. Often, a simple repair is cheaper than replacing the entire unit. Listed below are some tips for saving money when replacing a driveshaft. Listed below are some of the costs associated with repairs:
First, learn how to determine if your vehicle needs a driveshaft replacement. Damaged driveshaft components can cause intermittent or lack of power. Additionally, improperly installed or assembled driveshaft components can cause problems with the daily operation of the car. Whenever you suspect that your car needs a driveshaft repair, seek professional advice. A professional mechanic will have the knowledge and experience needed to properly solve the problem.
Second, know which parts need servicing. Check the u-joint bushing. They should be free of crumbs and not cracked. Also, check the center support bearing. If this part is damaged, the entire drive shaft needs to be replaced. Finally, know which parts to replace. The maintenance cost of the drive shaft is significantly lower than the maintenance cost. Finally, determine if the repaired driveshaft is suitable for your vehicle.
If you suspect your driveshaft needs service, make an appointment with a repair shop as soon as possible. If you are experiencing vibration and rough riding, driveshaft repairs may be the best way to prevent costly repairs in the future. Also, if your car is experiencing unusual noise and vibration, a driveshaft repair may be a quick and easy solution. If you don't know how to diagnose a problem with your car, you can take it to a mechanic for an appointment and a quote.



editor by CX 2023-04-12